Mitch Jayne, 1928 - 2010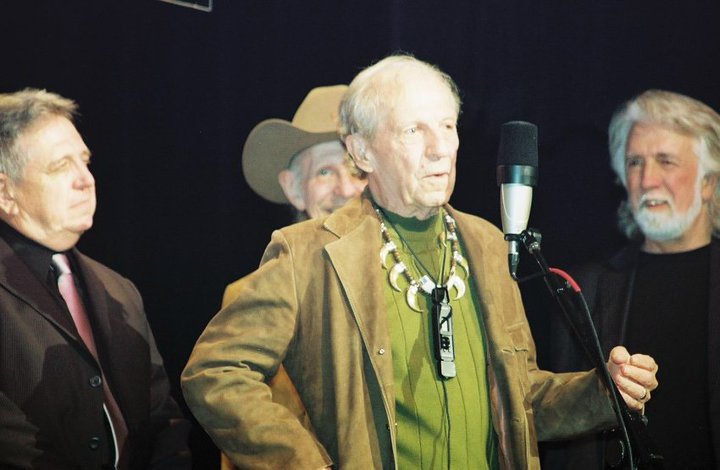 Author, musician, and humorist Mitch Jayne died Monday, August 2, in Columbia, Mo. Jayne was the author of five books, a weekly newspaper column published in the rural Ozarks for 20 years, and more than a dozen bluegrass songs recorded by The Dillards. He hosted a radio show in Salem, Mo., that attracted national attention for its satire, including the "Tick and Snake Market Report," a regular feature that reported market prices for Hoo-Boy White Dot Crushproof Dry Valley Wonder ticks and black, copperhead, coachwhip, garter, and rattle snakes.
Jayne was born July 5, 1928, in Hammond, Ind., the son of Bea and Gus Jayne. After a stint at the University of Missouri-Columbia, he began teaching in one-room schools in Dent County, Mo., where he documented the use of the forgotten words and phrases of Elizabethan English spoken by his pupils.
He once asked a six-year-old what his father did for a living. "He principally farms," the youngster told him, "and when he isn't farming he sits on the porch and plays the fiddle, just to beguile the time." One day when a student learned he wanted to see a beaver in the wild, the student told him, "Mr. Jayne, there's a beaver a'workin' forenent the mill." When Jayne asked a student to stay after school for some chore, the boy replied, "No, Mr. Jayne, I'd best haste home. Mother don't sanction us being dilatory."
Jayne published his recollections of his students' use of Elizabethan English in 2000 in
Home Grown Stories & Home Fried Lies
, illustrated by his wife, artist Diana Jayne. He lamented the consolidation of one-room schools, comparing it to the influence of TV and radio that brought homogeneity to language and culture, ultimately leading to the demise of the rich old English phrases in their last sanctuary in the remote Ozarks mountains.
Sometime after 1959, Jayne befriended talented bluegrass musicians Douglas and Rodney Dillard, who invited him along to seek their musical fortunes in California. On the day of their departure, while loading suitcases and instruments in (mandolin player) Dean Webb's old black Cadillac and homemade trailer, the Dillard brothers' Aunt Dollie's parting words were, "You boys sure are going a long way to flop!"
Jayne learned to play the bass lying down in the back of Dean's Cadillac en route to the West Coast. When they arrived in LA, at Dean's instance, the group headed directly to the then nationally known Ash Grove Folk Club, where the Greenbriar Boys were performing. After the Greenbriar Boys went on break, The Dillards got out their instruments and started picking in the club's lobby. Immediately, the Ash Grove's owner hired them to be regulars. Their performances at the Ash Grove landed them a contract with Elektra Records, and "discovery" by a talent agent for "The Andy Griffith Show," where they appeared regularly as the Darling Family for three years.
Jayne authored many of the Dillard's best-known works, including "Dooley," "The Old Home Place," "The Whole World Round," and "There Is A Time." The group recorded numerous albums from 1963 to 2006, but Jayne's participation in the group waned in the late 1970s.
Not realizing that they would become a part of music history, The Dillards went on to influence the formation of bands such as The Byrds, Eagles, and The Nitty Gritty Dirt Band. In 1972, The Dillards (with Herb Peterson who replaced Doug Dillard on banjo) were the opening act on Elton John's first American tour. Quoted from an interview on www.cmt.com, Elton says, "The Dillards did an album called
Wheatstraw Suite
, which is one of my favorite albums. It was mostly Beatles songs, and the first thing I did when I came to America was go and see them."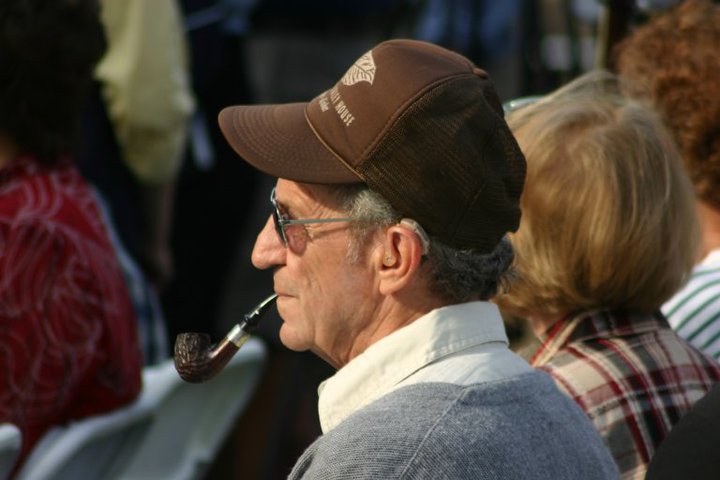 Mitch's droll, whimsical narrative background for The Dillards was a main ingredient in their popularity. Without being limited to a specific style of music, Rodney Dillard's innate creative musical compositions have credited The Dillards with being the originators of country rock.
While in California, Jayne also published his first books,
Forest in the Wind
, in 1966, and
Old Fish Hawk
in 1973.
Old Fish Hawk
, about an Osage Indian, was made into a movie starring Will Sampson in 1979.
Jayne returned to Missouri in the late 1970s, where he built a log house adjacent to the Mark Twain National Forest in a remote area of the Ozarks. One week before Christmas in 1981, a spark from the massive stone chimney of his house caught the hand-made shakes of the roof on fire and destroyed his home. Two weeks later his bluegrass friends held a benefit concert to raise money to rebuild the house, which he moved into in 1983.
His popular radio show, "Hickory Holler Time," broadcast on KSMO in Salem, Mo., featured local news, bluegrass music, the Tick and Snake Market Report, and a variety of satirical sketches, including a July 4th episode in which Thomas Jefferson and George Washington trade foxhounds. He invented a character, Zeke Reeferzottum, who shared folklore such as predicting the severity of winter by looking at "wooly caterpillows. Not their color, their size! I been skinnin' 'em and tannin' their hides!" Mother Mitch's News was a spin-off of the Mother Earth News, providing practical advice for living off the land, including making your own toilet paper ("perforations can be added with a spur or pizza cutter") or a sturdy truss out of old shoe tongues and Band-aids.
The radio show – especially the Tick and Snake Market Report -- had a wide following. A commercial airline pilot once told Jayne he diverted his plane to fly over Salem so he could entertain passengers as they passed through his air space.
In the 1980s, Jayne started a third novel, the yet-to-be-published
Glory Hole War
, a story about Ozarkian saboteurs who take exception to a government plan to dam their spring. He also began writing his weekly newspaper column, "Driftwood," which appeared in several Missouri newspapers. He also wrote humor columns for several magazines, and went on the lecture circuit to talk about conservation, not just of natural resources, but of culture and history.
In his last decade, he received the official praise that in earlier years might have been the object of his gentle jokes. In 2002, the Dillards reunited to play to a packed audience in Carnegie Hall. In 2009, they were inducted into the Bluegrass Hall of Fame at the Ryman Auditorium in Nashville.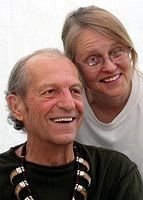 The publication of his fourth novel,
Fiddler's Ghost
, in 2007 led to the 2008 Missouri Governor's Humanities Book Award, and it was named one of the 10 best books of the year by the
St. Louis Post-Dispatch
.
In addition to his wife of 16 years, Diana Jayne, he is survived by a brother, Sears Jayne of Watertown, Mass., and daughters Carole Jayne of Eminence, Mo., and Valerie Jayne of St. Charles, Mo. Family and close friends were with him during his final days of compassionate care at the Columbia veterans hospital, where he entertained and told stories until he was too weak to talk. When asked by a friend how he was doing, he replied, "I don't know. I've never died before." A memorial service is planned for the fall in the Ozarks, the time and place Jayne loved best and never tired of sharing through his stories and music.
"Your idea of what's funny is going to get you into trouble," Mitch's mother used to say to him.
"And it has," he said, "but what she didn't know was it's also made me a living."
By Kathryn Love and Diana Jayne


Additional Links of Interest:


Video: