FOR IMMEDIATE RELEASE
April 27, 2006
VETERAN COMEDY WRITER HARVEY BULLOCK PASSES AWAY AT 84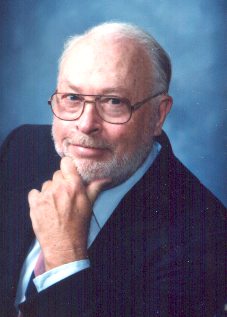 Los Angeles - Harvey Bullock, prolific comedy writer and producer of film and television has died at the age of 84.
Bullock, affected by a series of age-related illnesses, died Sunday morning, April 23, in Laguna Beach, California with his family by his side.
"Harvey was a good friend and a wonderful man. He had a fabulous sense of humor and all those qualities went into his writing." - Andy Griffith
"I always looked forward to meetings with Harvey. Any conversation you had with him was always engaging and frosted with humor. He had that wonderful gift." - Aaron Ruben
"He's numero uno" - Joseph Barbara (Radio Interview, approx. 1992)
Born on June 4, 1921, in Oxford, North Carolina, Harvey Bullock made an indelible mark on American film and television comedy. With feature films like "Girl Happy," "With Six You Get Eggroll" and "Who's Minding the Mint" and dozens of classic television series like "The Andy Griffith Show," "The Flintstones" and "Hogan's Heroes," Bullock helped shape an important era in American popular culture.
Bullock's years of prolific work began with notable contributions to shows like "The Robert Q Lewis Show," "The Today Show" and "The Walter Winchell Show." It was while working at his first paid job as a comedy writer in 1949 for CBS radio's "Breakfast with Burrows" hosted by Abe Burrows, that Bullock met Ray Allen, who would later become his writing partner for much of his career. Together, Bullock and Allen helped craft some of the eras most popular series, including "The Dick Van Dyke Show," "The Danny Thomas Show," "I Spy" and "Gomer Pyle, USMC."
After the bombing of Pearl Harbor and five days after graduating from Duke University with a Bachelor of Arts in English, Bullock joined the Naval Reserves. It was during his training at Notre Dame Midshipmen School that he began writing comedy skits. He served overseas as an officer in the Navy for three years with a special operations unit called "Beach Jumpers." Bullock's job was to write and transmit phony radio messages for the Nazis to intercept. After the war he was assigned as a welfare/recreation officer in Hawaii, where his talents were again skillfully adapted to the circumstances: his job responsibilities included improving and overseeing beer pubs, pool halls and hobby shops and traveling with the WAVES bowling team.
Bullock met his future wife while writing humorous commentary for Dave Garroway on NBC's "Today." Betty Jane Folker was the show's fashion segment producer, and when the couple wed in 1954, Garroway proclaimed them "Today's Lovers" to the national audience.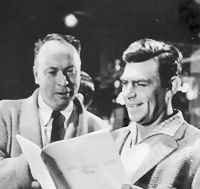 After arriving in Los Angeles in [1957?], Bullock landed a writing job for the television series "The Real McCoys." Word of his talents spread and in 1961 he was hired by "The Andy Griffith Show"'s producer, Aaron Ruben. During Bullock's five year tenure on the show, he was responsible for crafting some of the show's classic episodes including Opie the Birdman, The Pickle Story, The Loaded Goat, and The Cow Thief. Bullock cherished working on "The Andy Griffith's Show" and was grateful to the shows many fans.
In addition to the "Flintstones," Bullock and Allen contributed their talents to television animation on series like "The Jetsons," "Top Cat" and "My World and Welcome to It." In 1969 they became executive producers on the popular 70's primetime comedy "Love American Style," and went on to create, executive produce and write the classic "Wait 'til Your Father Gets Home." Bullock and Allen received an Emmy nomination in 1976 for "Papa and Me," a children's program, and a Random House Award in 1956 for the Gertrude Berg sketch on the TV Special "Salute to Baseball."
His non-industry hobbies ranged from creating walking canes with training wheels, to converting an old gas pump into a flag-waving machine that played the tune "Star Spangled Banner." After watching the devastation wrought by hurricane Andrew, he built birdhouses to auction and benefit the victims.
Harvey Bullock was a kind, gentle, generous and funny man who will continue to touch the lives of millions of people through his work. For those lucky enough to have known him personally, he will be missed incredibly.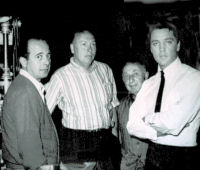 There is a classic scene at the end of Opie the Birdman, after Opie releases the baby birds he's cared for in cage. He says to Andy Griffith, "Cage sure looks awful empty, don't it, Pa?" Griffith replies, "Yes, son, it does... But don't the trees seem nice and full?" Now, friends and family know the world seems a little empty now but the heavens are nice and full. To those that will know, we salute Bullock with his classic call "Tuscarora" and "Be of good cheer."
Bullock is survived by his wife, Betty, children Kerry Scarvie, Diana Bullock, Courtney Bullock and Andy Bullock, grandchildren Sean Bullock, Samantha Scarvie and Andrew Scarvie.
The family is having a private ceremony that will feature a marching band to celebrate his life. The family requests that donations be made to the Duke University Marching Band.
Gifts should be made to "Duke University." The check memo line or cover note should indicate the following: "Memorial gift in honor of Harvey Bullock for Marching Band Special Projects Fund." Office of Gift Planning, Duke University, 2127 Campus Drive, Box 90606, Durham, NC 27708
---
Harvey Reade Bullock Credits

June 4, 1921 - April 24, 2006
ANIMATION WRITER: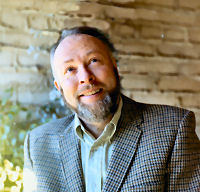 Top Cat (1961-62)
The Jetsons (1962-63)
The Flintstones (1960-66)
Where's Huddles? (1970)
Afterschool Special Cyrano, (1974)
My World and Welcome to it (1969)
TV WRITER:
The Robert Q. Lewis Show (1950-51)
The Today Show (1952-54)
Salute to Baseball (1956)
The Walter Winchell Show (1956-57)
Dick and the Duchess (1957)
Who Do You Trust (1958) hosted by Johnny Carson
The Real McCoys (1957-62).
The Andy Griffith Show (1961-66) writing numerous episodes including the classics "The Pickle Story," "The Cow Theif" and "Opie the Birdman"
The Dick Van Dyke Show (1962)
The Danny Thomas Show (formerly Make Room for Daddy) (1962-63)
The Many Loves of Dobie Gillis (1962)
Room for One More (ABC, 1962)
Charlie Weaver Show (1962)
The Bill Dana Show (NBC, 1963-65)
The Joey Bishop Show (1964-65)
I Spy (1965-68)
Rango (1967)
The Chicago Teddy Bears (1971)
From a Bird's Eye View (1971)
Hogan's Heroes (1965-71)
Gomer Pyle, U.S.M.C. (1964-69)
Mr. Terrific (1967)
The Doris Day Show (CBS, 1968-73)
The Queen and I (CBS, 1969)
The Jim Nabors Hour (CBS, 1969-71)
Make Room for Granddaddy (1970-71)
Run Run, Joe (NBC, 1974-76)
The Westwind (NBC, 1975-76)
Misadventures of Sheriff Lobo (1979)
Alice (1970's)
TV SPECIALS:
The Wonderful World of Burlesque II, hosted by Danny Thomas
Papa and Me, (1976) Emmy nominated
Return to Mayberry, (1986), NBC TV movie
A Mouse, a Mystery, and Me, (1987), NBC Christmas special
FILMS:
Honeymoon Hotel
Girl Happy (1965) starring Elvis Presley
A Man Called Flintstone produced and directed by Hanna Barbera.
Who's Minding the Mint? (1967) starring Milton Berle, Jamie Farr and others.
With Six You Get Eggroll (1968) starring Doris Day, Brian Keith, Vic Tayback, Jamie Farr
Don't Drink the Water - film adaptation
Goin' Coconuts (1977) directed by Howard Morris and starring Donny and Marie Osmond
TV SHOWS CREATED:
McKeever and the Colonel (1962-63)
The New Phil Silvers Show (1963-64)
Chicago Teddy Bears (1971)
Man in the Middle (1972)
Flo (Alice Spin off) (1980)
CREATOR, WRITER, PRODUCER:
Wait Till Your Father Gets Home, 1972-74
PRODUCER/WRITER:
The Love Boat (1977-86).
EXECUTIVE PRODUCER:
Love, American Style (1969-74)
McDuff, the Talking Dog (1976)
The Monster Squad (1976-77)
Big John, Little John, (1977)
Alice (1976-85)
The Red Hand Gang, (1977-78)
Man in the Middle (1972)
The New Andy Griffith Show (1972)
The Nativity (1978)
The Misadventures of Sheriff Lobo (1979-80)
THEATER:
1950s: wrote melodramas for an off-off Broadway dinner/drama house
RADIO:
Abe Burrows hosted "Breakfast with Burrows" (1949) on CBS Radio.
BOOKS:
The Fat Book - How to be a happy heavy in a stupid skinny world
How to Cheat on Your Diet